What's in it for you?
Low Initial Investment
MF Distribution Business can be setup at a very low cost.
Digitization of Business
Work From Anywhere. App and Web Portal help you perform your business work digitally.
Growth in Mutual Fund Industry
MF is being adopted by New Investors each day allowing tremendous growth in MF Industry.
Unlimited Income Opportunity
There is no limit to earning potential as brokerage structure is well defined.
How to become a Distributor?
Why should you Empanel with SBIMF?
Best Funds in the Industry
Partner with SBIMF to distribute some of the best funds present in the Industry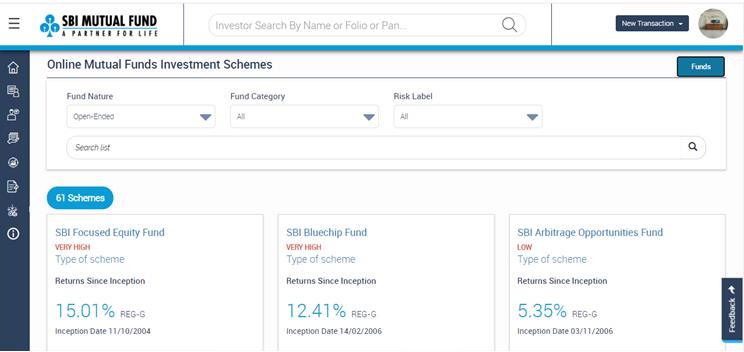 Access Digital Assets on the go
Access to advanced App and Portal and WhatsApp Bot for Distributors
Fast & Easy Support
Get Quick Support for any queries and requests
Training Support
Training Support allows distributors to be well informed when talking to investors